Episode 11: Psychedelics and Counselling
Vicki and Kelly Smith discuss the growing interest and research around psychedelic-assisted counselling. Kelly describes what a typical process is like for a client at Field Trip Health where she works, and notes important considerations for when this is a safe and beneficial choice for someone. Kelly suggests ways any counsellor can increase their knowledge and support clients who might be curious about psychedelics.
Read More
Connecting with other counsellors is one of the most important pieces of ongoing professional development and self-care for anyone in a helping role.
Tune in once a month for authentic and insightful conversations on a variety of counselling topics. Subscribe to our newsletter or wherever you get your podcasts to listen to new episodes.
About the Host
In addition to her role as CTRI's Clinical Director, Vicki has a private practise where she specializes in the area of trauma healing for individuals, couples, and families. She holds a Master of Marriage and Family Therapy degree, and is an Approved Supervisor with AAMFT and CAMFT. Vicki is also the editor and a contributing author of two CTRI books: Counselling Insights and Counselling in Relationships.
Vicki Enns
CTRI Clinical Director, MMFT, RMFT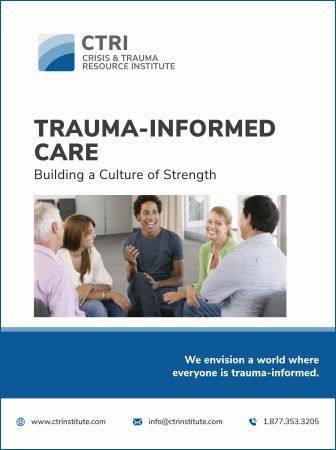 Receive Email Updates
Sign up for our Newsletter to receive your free e-manual