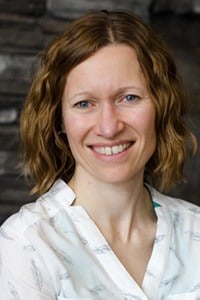 Kimberly Enns
MSW, RSW
Kimberly is a Registered Social Worker, holding a Master of Social Work degree and a Bachelor's degree in Psychology. Her professional experience includes clinical case management, counselling, and group facilitation in the child welfare system for high-needs children and youth. She also has experience working with community-based programs for those who struggle with eating disorders, and for individuals with intellectual disabilities in conflict with the law.
Kimberly is a specialist in the areas of self-injury and disordered eating – topics on which she has written training materials for the Crisis & Trauma Resource Institute (CTRI). She draws on her experience in the field and her passion for these issues to provide energetic, enlightening, and interactive consulting experiences. In addition to her work with CTRI, Kimberly maintains a private counselling practice for individuals, couples, and families, specializing in the areas of trauma recovery, anxiety, depression, self-injury behaviour, and disordered eating and body image issues.
Her therapeutic, clinical supervision, and consulting approaches are those of warmth and collaboration, recognizing that people are resilient, have inherent wisdom about their lives, and are hard-wired for connection with others. Kimberly believes that all people have inherent strengths, and that wellness can occur when helpers recognize this and feel equipped to work collaboratively with their clients.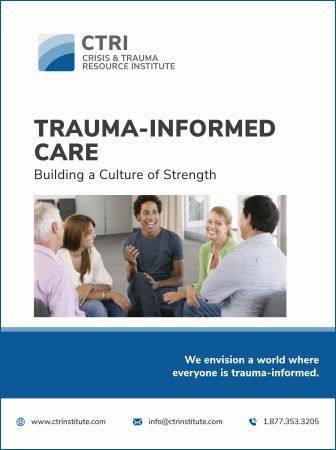 Receive Email Updates
Sign up for our Newsletter to receive your free e-manual