Private Training
Walking With Grief
2 day
About this Workshop
Every person will experience grief and loss – a profound sense of final separation from something or someone important. Grief is a normal and appropriate reaction to the death of a loved one, the experience of separation/divorce, intergenerational loss, or the loss of opportunity. While there are similarities in how individuals work through loss, grief is a complicated and unique experience that requires helpers to be sensitive to the needs and experiences of those they are supporting. This workshop is designed to give helpers an increased awareness of the dynamics of grief, and to provide tools and strategies to best support someone who is grieving. Cultural and popular understandings of grief and loss, and the influences these have on how we experience and work with grief will be explored.
Inquire about Training
Target Audience
This is an intermediate level workshop for social service and health care professionals, counsellors, social workers, school personnel, and anyone supporting people working through grief.
Method of Delivery
Presentation, video, case study exercises, personal reflection, and small group discussions.
Learning Objectives
At the end of this workshop, participants should be able to:
Understand the complexities of grief and loss
Recognize the influence of dominant discourses and mainstream understandings of grief
Respond and support individuals, families, and communities impacted by grief
Identify those needing increased support and intervention
Apply and adapt learning to their own context and community
Topics Included
Making Sense of Grief and Loss
Factors that Shape How Grief is Experienced
Considerations Related to Culture
Myths and Misunderstandings
Models for Understanding Grief
Exploring the Impacts of Grief and Loss
Responding to Grief and Loss
Key Qualities to Effective Support
Paths to Healing and Recovery
The Role of Remembering and Ritual
The Impact of Nutrition, Sleep, and Exercise
Finding a New Normal
Grief, Loss, and Depression
Grief, Loss, and Trauma/Complicated Grief
Grief, Loss, and Addictions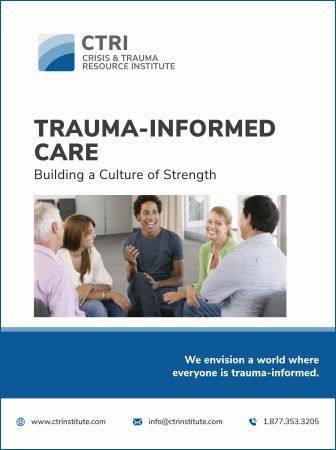 Receive Email Updates
Sign up for our Newsletter to receive your free e-manual