Private Training
Lateral Violence
2 day
About this Workshop
Lateral violence occurs when harmful behaviours we experience show up in our interactions with others. It is expressed in many forms including lack of trust, favouritism, and poor communication – these issues typically lead to conflict between individuals or within an entire group. Moving beyond the cycle of lateral violence begins with people becoming aware of its causes and impacts. This workshop explores the various dynamics of lateral violence and offers solutions for prevention. Participants will develop better personal awareness and enhance their communication and conflict resolution skills.
Inquire about Training
Target Audience
This is an introductory level workshop intended for anyone wanting to explore the various dynamics of violence and learn strategies for responding to and preventing it.
Method of Delivery
Presentation, video, experiential practice, personal reflection, and small group discussion.
Topics Included
Types of Lateral Violence
Escalation of Lateral Violence
Working Towards Solutions
Lateral Violence and Conflict
Dealing with Misunderstandings
The Intention Check
Transforming Arguments
Finding Your Interaction Style
Anger Escalation Cycle
Trigger Phrases and Gestures
Different Styles of Communicating
Communicating Effectively
Preventing Lateral Violence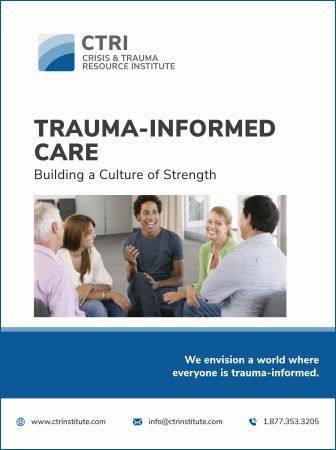 Receive Email Updates
Sign up for our Newsletter to receive your free e-manual