Private Training
Depression
1 day
About this Workshop
Depression is one of the most commonly experienced mental health concerns. The symptoms can become overwhelming, self-perpetuating, and lead to feelings of helplessness. While depression is common, each person's individual experience and path to recovery will also be unique. Therefore, it is important that helpers have a variety of tools and strategies to support people. This workshop explores a holistic, strengths-based approach to understanding the experience of depression, influencing factors, and the recovery process. Participants will learn practical skills for building motivation and setting realistic goals for supporting those living with depression.
Inquire about Training
Target Audience
This is an introductory to intermediate level workshop intended for social service and health care professionals, counsellors, social workers, school personnel, and anyone working with those who struggle with depression.
Method of Delivery
Presentation, video, case study exercises, experiential practice, personal reflection, and small group discussions.
Learning Objectives
At the end of this workshop, participants should be able to:
Describe the holistic effects of depression
Use key questions to assess the impact of depression and to engage in supportive conversation
List key internal and external factors that contribute to the experience of a depressed person
Describe healthy dynamics and boundaries in the helper–client relationship
Outline a strengths-based approach to supporting a person with depression
Topics Included
Understanding the Nature of Depression
How to Recognize Depression
The Impact of Stigma and Depression
Understanding the Recovery Process
Causes and Influences of Depression
Key Aspects of the Helping Relationship
Getting to Know the Person Outside of the Problem
Effective Strategies for Intervention
Helping People Build Awareness, Routine, and Connections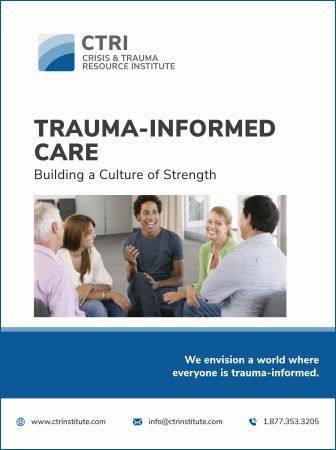 Receive Email Updates
Sign up for our Newsletter to receive your free e-manual