Private Training
Addictions and Mental Health
1 day
About this Workshop
Many people who experience mental health concerns also live with an addiction. While working with multiple issues at the same time is complicated, recovery from both of these issues is possible with an integrated, person-centred, and trauma-informed approach. This workshop provides a framework for assisting people to move forward with healthy ways of coping. Participants will explore the experience of living with an addiction and mental health concerns, be provided with an understanding of contributing and protective factors, and learn how to integrate strategies in a way that respects the person and supports their health.
Inquire about Training
Target Audience
This is an intermediate level workshop intended for social service and health care professionals, counsellors, social workers, school personnel, and anyone working with those who struggle with both addictions and mental health.
Method of Delivery
Presentation, video, case study exercises, personal reflection, and small group discussions.
Learning Objectives
At the end of this workshop, participants should be able to:
Explain the impact of stigma, silence, and shame
Describe theories of change from both a mental health and addictions perspective
Address individual needs from a unified, person-centred perspective
Describe steps for working collaboratively with people on both mental health and addictions
Integrate treatment approaches from both the mental health and addiction fields
Topics Included
The Words We Use Matter
Beliefs and Assumptions That Impact Our Ability to Support
Exploring Stigma
Silence, and Shame
Links Between Addictions and Mental Health
Key Considerations for Being Helpful
Getting to Know the Person Outside of the Problem
How an Integrated Approach Works
Screening for Addictions and Mental Health Concerns
Setting Realistic and Achievable Goals
Collaborative Intervention Strategies
Assessing and Promoting Readiness for Change
Safety and Harm Reduction
Skills for Emotional Regulation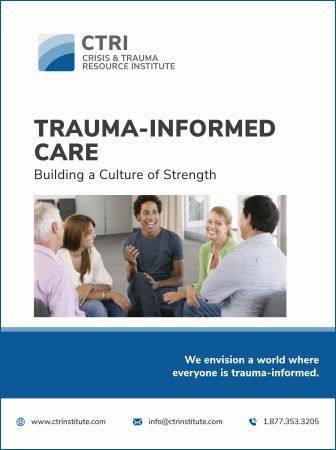 Receive Email Updates
Sign up for our Newsletter to receive your free e-manual