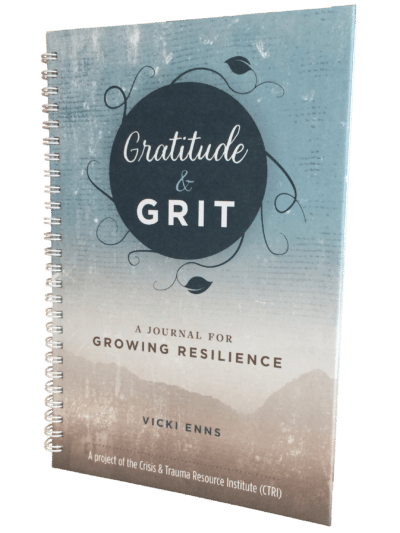 There is a compelling symbiotic relationship between gratitude and grit – when we tap into one, we have more access to the other.
Buy Now
Free shipping on orders of $50 or more within Canada and the USA. Applies to assessment tools, manuals, and/or books.
Bulk Discounts
10% discount when you order 10-49 books, 20% discount when you order 50+ books
*discount will be applied at checkout
Description
Gratitude invites us to move our intention inward and deepens our connection to what is nurturing and sustaining us now. Grit, on the other hand, helps us engage with the external challenges we face. The combination of these strengths keeps us moving and helps us tackle what might be challenging in our lives. Together these qualities expand our capacity to be adaptable and build resilience.
The good news is that both gratitude and grit are accessible to every person. We each have the raw ingredients of these qualities already in our natural habits and accumulated life experience.
This journal is designed to help you access both the gratitude and grit that are within you, so you can intentionally grow these qualities. The questions serve as springboards for your reflections on what is already going well, and they'll help you discover where to give more focus when you need to persevere.
With some attention, reflection, and practice, you can build on qualities you already have and move toward greater well-being and resilience.