In Your Organization-Specific Dropbox, You Can Access
Workshop PowerPoint
Video Clips*
Notes for Delivery
Evaluation Form
PDF Participant Certificates
Recertification Forms
Full Workshop Videos (available for most topics)
Access Your Resources Here
Enter your password here
and you will be linked to your Dropbox.
Update on Video Clips Available in Workshop Materials
To comply with copyright laws, our policy on the use of videos in our workshop materials has changed. We must have explicit permission to use third-party videos in our workshops, so you may notice fewer videos available in the Dropbox folders. We are actively seeking permission for the videos we were using.
Video use is optional. Please be mindful of the videos you use in your workshops. We still encourage you to find your own video clips to customize the tone and approach of your presentation so that it's relevant to your setting.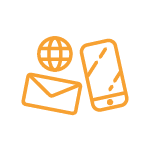 Have Questions?
Certified Trainer Home