This 5-day program is facilitated by Indigenous trainers and blends a Western approach with their unique Indigenous perspectives. It provides participants an opportunity to develop a set of competencies for effectively responding to people experiencing trauma and grief.
This five-day program blends Indigenous cultural practices with a Western clinical approach to responding to grief and trauma. It will be co-facilitated by gifted Indigenous and non-Indigenous trainers. Together they will offer a relational approach to sharing and understanding traditional teachings, the personal impacts of trauma, and locating ourselves on the ongoing journey of reconciliation. Participants will have the opportunity to consider both clinical and cultural approaches for responding to those experiencing trauma and grief.
*There are additional workshops that meet the requirements of the Certificate in Responding to Trauma & Grief. Please speak to us about customizing the program to fit your needs.
Statement on Reconciliation

As we walk the path of reconciliation, we are mindful of the connections we share with all our relatives. We understand that these connections are impacted by colonization and that there is trauma in our relationships and to the land and Indigenous ways of life. We commit to listening and learning from our relationships, and to be guided by the Truth and Reconciliation Commission of Canada's 94 Calls to Action and the United Nations Declaration on the Rights of Indigenous Peoples.
How it Works
Customized certificate programs are offered online or on-location, right in your community or organization – either over a period of two consecutive weeks, or scheduled at various times throughout the year.
Contact one of our training coordinators to receive a proposal. We'll help you choose the best content and trainers for your group. We'll also discuss the timelines and other logistics of running the program.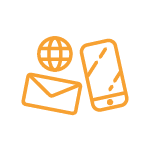 Contact a Training Coordinator

Elliot Grisdale
Training Coordinator
[email protected]
204-452-9199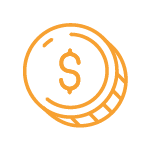 Fees

Cost varies depending on location. You will receive an estimate with your proposal.