Private Training
Providing Support Remotely
½ day
About this Workshop
Human beings are built to connect. Our health and resilience are strengthened by interactions with others, which is why it's natural for us to have a preference for in-person, face-to-face support during times of struggle. However, the realities of COVID-19 and social distancing have forced helpers to adapt how we connect and offer support. This workshop explores the benefits and challenges around supporting others remotely. Practical strategies for how to intentionally engage with others when we are not able to meet in person are provided.
Inquire about Training
Target Audience
This is an introductory-intermediate level workshop intended for social service and health care professionals, counsellors, social workers, and school personnel.
Method of Delivery
Presentation, video, personal reflection, and small group discussions.
Learning Objectives
At the end of this workshop, participants should be able to:
Transfer their experience of providing in-person support to a remote-based supportive framework
Understand the benefits and challenges of providing support remotely
Strengthen communication skills required for supporting remotely
Boost confidence of providing support through remote mediums
Topics Included
Types of Remote Support
Benefits and Challenges of Supporting Remotely
Using Technology to Build Relationships
Key Communication Skills for Providing Support
Special Considerations When Working Remotely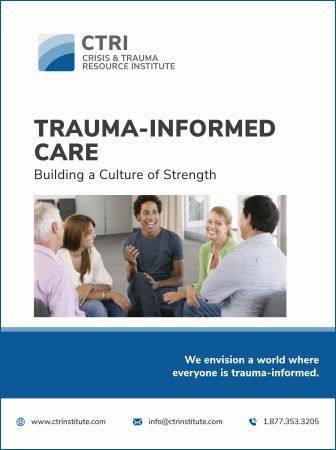 Receive Email Updates
Sign up for our Newsletter to receive your free e-manual