Live Virtual Workshops
Front Line Skills for Social Services
This is a live virtual event using Zoom, an online meeting platform. Please check your system requirements prior to registering.
(
09:00 AM
-
04:00 PM
CT
)
$279.00 (regular rate) + tax
Continuing Education
Credit Hours (CEC)
Register

Front Line Skills for Social Services - Live Virtual - Feb. 2, 2023 9am--4pm Central Time

Attendee

1

Information

Whether someone is working as a general helper, counsellor, or administrator, there are key areas that are essential to providing helpful, collaborative, and ethical services. This workshop provides the fundamental understanding and skills required for working with people in a helping capacity. Participants will learn core skills in the areas of communication, listening, service coordination, ethics, diversity, and promoting helper resilience. These insights will help to reduce employee burnout and turnover while also improving service delivery.
Learning Objectives
Upon completion, participants should be able to:
Identify skills for relationship building and effective communication in a helping role
Summarize important emotional and cultural awareness skills for helpers
List case management steps that fit within the parameters of one's role
Plan steps for a trauma-informed approach that will enhance both client and helper resilience
*Please allow only the registered individual(s) to view webinar materials
Method of Delivery
Presentation, video, case study exercises, experiential practice, personal reflection, delivered electronically.
Some of the Topics Included
Why do You Want to be a Helper?
Building a Strong Helping Relationship
Essential Emotional Skills
Essential Listening and Communication Skills
Strategies for Working with Differences
A Trauma-Informed Lens
Skills for Self-Awareness – Beliefs and Biases
Ethics in Social Services
Working with Other Systems
Advocacy and Empowerment
Staying Healthy in a Helping Profession
Target Audience
This is an introductory level workshop intended for people in a wide variety of helping roles including social service and health care workers, social workers, support workers, school personnel.
Trainer: Paula Hutchinson
MEd, PhD
Paula is an enthusiastic educator, trainer and evaluation consultant. She has worked in clinical, school and community-based settings in the areas of mental health, (dis)Ability, and challenging behaviour with individuals, families and health profession teams. Paula believes that everyone, regardless of their diagnosis or abilities, has the right to experience a meaningful life free from barriers and stigma. And that only by working together to create sustainable solutions, can individuals, families, professionals and communities ensure that supports, services and policies are responsive and effective for all. As a facilitator, she brings her knowledge of adult education and learning principles to provide an engaging, practical and interactive workshop experience.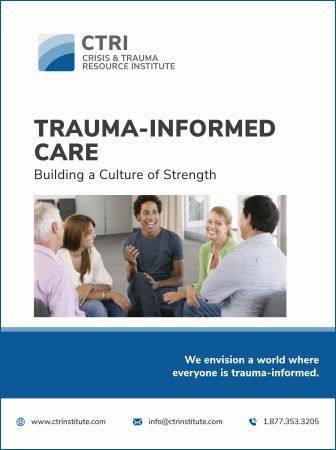 Receive Email Updates
Sign up for our Newsletter to receive your free e-manual