Live Virtual Workshops
Counselling
The Essential Skills
This is a live virtual event using Zoom, an online meeting platform. Please check your system requirements prior to registering.
January 31, 2023
-
February 01, 2023
(
09:00 AM
-
04:00 PM
CT
)
$499.00 (regular rate) + tax
Continuing Education
Credit Hours (CEC)
Register

Counselling - Live Virtual Workshop - Jan. 31-Feb. 1, 202
Live Virtual Workshops
January 31 - February 01, 2023
9:00AM-4:00PM CST

Attendee

1

Information

In order to be effective at helping others, there are key understandings and skills that are essential to providing helpful support. This introductory workshop is designed for those who are new to a helping role, or those wishing to enhance their general helping skills. Participants will learn about the process of counselling and how to use a problem-solving model to work with clients to identify issues, and implement plans to address areas of concern. Using experiential exercises, participants will work through tools, worksheets, activities, and scenarios that will help them enhance their helping skills.
Learning Objectives
List steps in a counseling process
Apply communication and listening skills in a helping role
Describe how personal beliefs affect being a helper
Utilize questions and activities to help clients identify goals
Apply a problem-solving model of intervention to situations
*Please allow only the registered individual(s) to view webinar materials
Method of Delivery
Presentation, video, case study exercises, experiential practice, personal reflection, delivered electronically.
Some of the Topics Included
Key Aspects of a Working Therapeutic Alliance
Qualities of a Counsellor
Common Missteps in Counselling
Essential Counselling Communication Skills
The Counselling Process
How to Identify Needs and Goals
Finding Strengths and Resources
Identifying Realistic Goals
Considerations Around Ethics and Boundaries
Caring for the Caregiver
Target Audience
This is an introductory level workshop intended for social service and health care workers, social workers, support workers, guidance counsellors, and anyone looking to enhance their helping skills.
Trainer: Jennifer Slay
MSW, RSW
Jennifer is a Registered Social Worker who has nearly two decades of experience working in the child welfare system as a social worker, trainer, and manager. She now operates her own psychotherapy practice where she primarily works with women experiencing feelings of depression and anxiety. Jennifer has a passion for supporting people to overcome their fears and reach their full potential. Using a combination of CBT, positive psychology, and mindfulness, she provides her clients with the tools and strategies they need to empower themselves and become more confident. Jennifer believes in the power and importance of communication and feels it is a vital tool in effective relationships with yourself and others. As a facilitator, Jennifer is energetic and engaging, often using humour to support learning.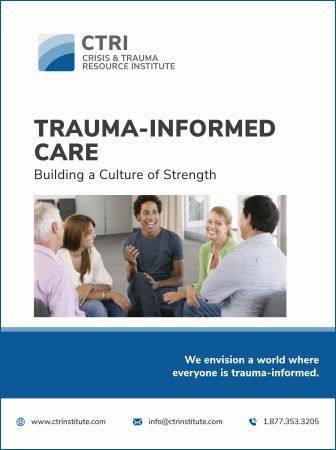 Receive Email Updates
Sign up for our Newsletter to receive your free e-manual