In-Person Workshops
Suicide Intervention Skills
Promoting Life
October 19, 2022
-
October 20, 2022
(
09:00 AM
-
04:00 PM
CDT
)
$499.00 (regular rate) + tax
Continuing Education
Credit Hours (CEC)
Working with individuals experiencing suicidal thoughts or impulses is challenging, which is why a broad and diverse approach is needed to prevent and respond to the issue. This workshop explores various insights related to suicide intervention, with a key emphasis on life promotion. Participants will practice the skills needed to identify and assist those at risk of suicide and learn how to support people and communities impacted by suicide. A guide for developing a comprehensive suicide intervention plan will be reviewed, along with direction for incorporating a prevention plan into each participant's own context.
In-person events follow local guidelines for gathering. This workshop will transition to a virtual event should COVID restrictions limit in-person gatherings. Please call CTRI before booking flight/hotel room.
Learning Objectives
Describe factors related to suicide prevention and promotion of life
Explain risk and protective factors, including warning signs
Outline the dynamics of suicide contagion and clusters
List steps for a specific approach to suicide intervention
Plan practical strategies for supporting all those affected by suicide
Method of Delivery
Presentation, video, case study exercises, experiential practice, personal reflection, delivered electronically.
Some of the Topics Included
A Strengths-Based, Life-Promotion Approach
Exploring Common Attitudes About Suicide
The Language of Suicide Matters
Why People Consider Suicide as an Option
Suicide and Self-Injury
Protective and Contributing Factors
Life Promotion and Suicide Prevention
Suicide Intervention Steps
Suicide Postvention: Supporting Healing After a Death or Attempt
Target Audience
This is an introductory level workshop for social service and health care professionals, social workers, school personnel, support workers, and anyone seeking a better understanding of suicide and how to respond to it.
Trainer: Paul Carrick
MSW, RSW
Paul has been providing conflict resolution and counselling services for over 25 years. He is a Registered Social Worker who holds a Master's degree in Clinical Social work and a diploma in Human Resources. Paul currently works for the University of Winnipeg as a Complaints Resolution Advisor and has a small private practice. Some of his past roles include being an Employee and Family Assistance Program Therapist, Justice Department Trauma Therapist, and a Respectful Workplace Advisor. Paul's focus as a therapist has been on addressing violence against women, domestic abuse, addictions, mental health concerns, childhood sexual abuse, and trauma. He believes the key to working with people is to do so in a nonthreatening manner so that individuals feel heard and supported. As a trainer, Paul delivers practical, applicable information in an approachable, humorous, and engaging presentation style.
Viscount Gort Winnipeg, Winnipeg MB
1670 Portage Ave, Winnipeg, MB R3J 0C9, Canada
Winnipeg MB
R3J 0C9
Get Directions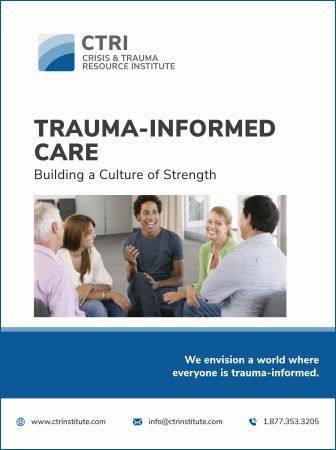 Receive Email Updates
Sign up for our Newsletter to receive your free e-manual