In-Person Workshops
Play Therapy
Tools for Helping Children and Youth
November 16, 2022
-
November 17, 2022
(
09:00 AM
-
04:00 PM
EST
)
$499.00 (regular rate) + tax
Continuing Education
Credit Hours (CEC)
Register

Play Therapy - In-Person Workshop, Toronto – Nov. 16-17, 2022
In-Person Workshops
November 16 - 17, 2022
9:00AM-4:00PM EST

Attendee

1

Information

Children express themselves, learn about their world, and feel most at ease when playing. This interactive workshop focuses on how to use play therapy strategies to help children and youth positively cope and work through stressful life experiences. Participants will become familiar with Play Therapy theory, clinical guiding principles, and various directive and non-directive creative interventions to use with a wide age range of children and youth. From an experiential lens, this training explores how to apply playful strategies to support children and youth on their path to healing. Get ready to play! Please note: This workshop does not certify participants as a "Play Therapist" – the aim of the workshop is to provide practical strategies for a wide range of helpers who support children.
In-person events follow local guidelines for gathering. This workshop will transition to a virtual event should COVID restrictions limit in-person gatherings. Please call CTRI before booking flight/hotel room.
Learning Objectives
Describe the theory and guiding principles of play therapy
Understand the cognitive and developmental stages of children
Describe age-appropriate directive and nondirective play therapy tools and interventions
Illustrate practical and tangible tools for immediate use with clients
Method of Delivery
Presentation, video, experiential practice of activities and exercises, personal reflection, delivered electronically.
Some of the Topics Included
Why does Play Therapy Work?
Attachment, Neuroscience, Family Systems
Children's Growing Brains: Cognitive and Development Stages
Inner Resiliency – Child-Centered Play Therapy
Using Directive vs. Non-directive Approaches with Children and Youth
How Play can Help Overcome Trauma
Play-based Cognitive and Behavioural Therapy Strategies
Creative Interventions for Emotional Awareness and Self-Reflection
Art-Based Therapy
Helping Children and Youth Develop Self-Regulation
The Impact of Family – How Family Play Therapy Helps
Building the Blocks of Attachment
Somatic Approaches and Body-based Exercises
Skills for using a Sand Tray
Tools to use Puppetry
Develop Story-telling Skills
Target Audience
This is an introductory-intermediate level workshop intended for school personnel, social service and health care professionals, counsellors, social workers, parents, and anyone wanting to gain increased capacity in helping children and youth.
Trainer: Larisa Levalds
MA, RP
Larisa is a Psychotherapist with the College of Registered Psychotherapists of Ontario and holds a Master's degree in Counselling Psychology. She has over 15 years of experience providing play therapy to children, youth, and families. Larisa believes in the innate resiliency of children and youth, and in the inner strength of a family system to overcome their stressors. As a trainer, she brings a dynamic, interactive, and playful component to the workshops she facilitates. Larisa is personable, engaging, and focuses on providing participants with ready-to-use skills, while also prioritizing self-care.
Marriott Downtown at CF Toronto Eaton Centre, Toronto ON
525 Bay Street, Toronto, ON M5G 2L2
Toronto ON
M5G 2L2
Get Directions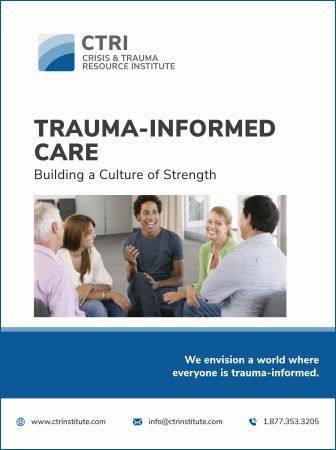 Receive Email Updates
Sign up for our Newsletter to receive your free e-manual