In-Person Workshops
Navigating Difficult Client Relationships
(
09:00 AM
-
04:00 PM
CDT
)
*early rate expires 02/22/2023
Continuing Education
Credit Hours (CEC)
Register

Navigating Difficult Client Relationships - Winnipeg In-Person - March 15, 2023; 9am-4pm Local Time
Early rate expires 02/22/2023

Attendee

1

Information

For those who work in a helping role, it can be very challenging when clients are vulnerable, stressed-out, or quick to engage in conflict. Complicating matters is that difficult dynamics in the relationship are often amplified by different styles of communicating. This workshop reviews what contributes to these challenges, including the intra-personal, inter-personal, and organizational factors. By looking at case studies, participants will learn how to alter their interactions with clients they find difficult in order to transform unhealthy relational patterns into more positive interactions and outcomes.
Learning Objectives
Upon completion, participants should be able to:
Identify patterns of escalating difficult behaviour
Describe common patterns in communication that cause conflict
List the external and internal factors that contribute to difficult client relationships
Describe effective communication with someone who is experiencing mental health challenges
Practice key interventions with three common patterns of difficult behaviour
Know how to facilitate a cycle of cooperative behaviour
Method of Delivery
Presentation, video, case study exercises, experiential practice, personal reflection, delivered electronically.
Some of the Topics Included
What Makes a Person Difficult?
The Cycle of Escalating Difficult Behaviour
Shift the Problem from Person to Pattern
Shift from Judgment to Curiosity
Assessment of Problems: Is it Mine, Theirs, or Ours?
Strategies for the Passive Aggressive Pattern
Strategies for the Chronic Anger Pattern
Strategies for the Chronic Resistance Pattern
Considerations Around Challenges Related to Mental Health
Creating a Cycle of Cooperative Behaviour
Target Audience
This is an introductory level workshop intended for social service and health care personnel, support workers, school personnel, and anyone working with people who exhibit challenging behaviours.
Trainer: Paul Carrick
MSW, RSW
Paul has been providing conflict resolution and counselling services for over 25 years. He is a Registered Social Worker who holds a Master's degree in Clinical Social work and a diploma in Human Resources. Paul currently works for the University of Winnipeg as a Complaints Resolution Advisor and has a small private practice. Some of his past roles include being an Employee and Family Assistance Program Therapist, Justice Department Trauma Therapist, and a Respectful Workplace Advisor. Paul's focus as a therapist has been on addressing violence against women, domestic abuse, addictions, mental health concerns, childhood sexual abuse, and trauma. He believes the key to working with people is to do so in a nonthreatening manner so that individuals feel heard and supported. As a trainer, Paul delivers practical, applicable information in an approachable, humorous, and engaging presentation style.
Best Western Plus Airport Winnipeg, Winnipeg MB
1715 Wellington Ave, Winnipeg, MB R3H 0G1, Canada
Winnipeg MB
R3H 0G1
Get Directions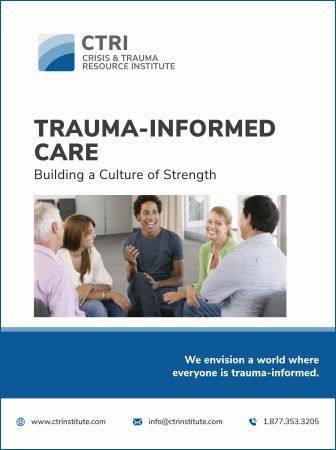 Receive Email Updates
Sign up for our Newsletter to receive your free e-manual