In-Person Workshops
Body-Oriented Trauma Counselling Strategies
December 07, 2022
-
December 08, 2022
(
09:00 AM
-
04:00 PM
PST
)
$499.00 (regular rate) + tax
Continuing Education
Credit Hours (CEC)
Register

Body-Oriented Trauma Counselling Strategies - In-Person Workshop, Vancouver – December 7-8, 2022
In-Person Workshops
December 07 - 08, 2022
9:00AM-4:00PM PST

Attendee

1

Information

When trauma occurs, its impact can be felt physically, emotionally, relationally, and spiritually. While traditional cognitive counselling approaches may not always be helpful in decreasing reactivity or increasing feelings of vitality, research shows that a body-based counselling approach can positively transform the impact of traumatic memories. This highly experiential workshop explores holistic body-based approaches to working with clients that focus on building resources and increasing tolerance of body sensations and related emotions. Participants will learn and practice strategies to help clients monitor and reduce traumatic arousal and move toward approaching life and relationships with hope and choice. Please note: Those attending this workshop should have previous training in the area of trauma recovery. If you don't have existing training or experience, please attend our Trauma – Counselling Strategies for Healing and Resilience Workshop.
In-person events follow local guidelines for gathering. This workshop will transition to a virtual event should COVID restrictions limit in-person gatherings. Please call CTRI before booking flight/hotel room.
Learning Objectives
Identify key principles of body-based counselling approaches including awareness of present experience, resourcing, and self-regulation interventions
Apply tools to help resource clients and prepare them for trauma processing
Practice skills to help clients build affect and sensation tolerance in preparation for trauma processing
Describe the theory behind processing and transforming trauma within a body-based framework
Deepen your existing approach to working with trauma by incorporating body-based techniques
Method of Delivery
Presentation, video, experiential practice, case study exercises, personal reflection, delivered electronically.
Some of the Topics Included
Body-Oriented Counselling Approaches
How Trauma Is Stored in the Body
The Role of the Helper as Guide and Co-Explorer
Four Components of Body-Oriented Trauma Therapy
Mutual Learning: Deep Listening and Psychoeducation
Stabilization and Restoring Connection to the Present
Tracking Body Sensations and Movement
Strategies for Transforming Trauma
Integration and Meaning Making
Integrating Body-Based Counselling Into Existing Approach
Target Audience
Attendees should already have some training and experience working with trauma. This is an intermediate–advanced level workshop for social service and health care professionals, counsellors, social workers, school personnel, and anyone working with people who have experienced trauma.
Trainer: Monica Bhatara
MA
Monica has over 25 years of experience working in the community-based social services field as a Therapist and Community Educator. She is a Registered Therapeutic Counsellor, Certified Synergetic Play Therapist, and Focusing-Oriented Therapist. Monica has worked both in clinical settings for various programs and served in a leadership role as Director of Clinical Practice, providing her expertise to clinical and non-clinical programs that focus on family preservation and reunification, complex intergenerational trauma, trauma-informed practice, and clinical supervision. In addition to training with CTRI, she has a private counselling practice where she incorporates somatic work, play and expressive therapies, and interpersonal neurobiology in her work with children, youth, and adults. Monica believes in the power of human resiliency and the importance of building the capacity of paraprofessionals and non-clinical workers because they play a vital role on the therapy spectrum. As a trainer, she brings stimulating stories and a style that promotes engagement and facilitates learning.
Holiday Inn Vancouver Centre, Vancouver BC
701 W Broadway, Vancouver, BC V5Z 1J5, Canada
Vancouver BC
V5Z 1J5
Get Directions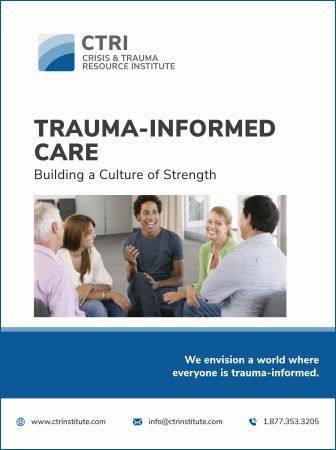 Receive Email Updates
Sign up for our Newsletter to receive your free e-manual