In-Person Workshops
Autism
Strategies for Self-Regulation, Learning, and Challenging Behaviours
December 07, 2022
-
December 08, 2022
(
09:00 AM
-
04:00 PM
AST
)
$499.00 (regular rate) + tax
Continuing Education
Credit Hours (CEC)
Register

Autism - In-Person Workshop, Halifax – Dec. 7-8, 2022
In-Person Workshops
December 07 - 08, 2022
9:00AM-4:00PM AST

Attendee

1

Information

Working with individuals who have autism can be a very meaningful experience, but it is not without its challenges. With recent reports indicating that an increasing number of individuals are on the autism spectrum, a greater number of care providers are encountering individuals with autism as part of their work and life. While every person with autism is unique, many face similar challenges. The primary focus of this workshop is to provide practical strategies for working with high-need individuals around self-regulation, learning practices, and challenging behaviours. Participants will review a behavioural framework to provide effective strategies for each of these areas, which they will be able to adapt to their own specific environment and context. Please note: This workshop is not providing training for clinical therapy – the aim of the workshop is to provide practical strategies for a wide range of helpers who support high-need individuals with autism.
In-person events follow local guidelines for gathering. This workshop will transition to a virtual event should COVID restrictions limit in-person gatherings. Please call CTRI before booking flight/hotel room.
Learning Objectives
Have a basic understanding of behavioural principles
Understand how to identify the function of challenging behaviours
Identify best approaches for a variety of challenging behaviours
Describe steps for assessment, emotion identification, and replacement skills
List cognitive strategies for working with anxiety in individuals with autism
Create a learning plan with clear goals, appropriate task breakdown structure, and objective criteria
Method of Delivery
Presentation, video, case study exercises, experiential practice, personal reflection, delivered electronically.
Some of the Topics Included
Characteristics of Autism Spectrum Disorder
Different Approaches: Behavioural, Sensorimotor, Developmental, Biomedical
Keys to Effective Interactions
Strategies for Challenging Behaviours
Determining the Function of Behaviour
Mapping Out a Plan: Structures and Systems
Understanding Anxiety and Autism
How to be a Support in Self-Regulation
Strategies for Hyposensitivity and Hypersensitivity
Physical Self-Regulation Strategies
Emotional Awareness and Self-Regulation
Best Practices and Strategies for Learning
Choosing Effective Learning Goals
Special Considerations for Higher-Functioning Individuals
Target Audience
This is an introductory-intermediate level workshop intended for school personnel, social service and health care professionals, counsellors, parents, and anyone seeking a better understanding of autism.
Trainer: Paula Hutchinson
MEd, PhD
Paula is an enthusiastic educator, trainer and evaluation consultant. She has worked in clinical, school and community-based settings in the areas of mental health, (dis)Ability, and challenging behaviour with individuals, families and health profession teams. Paula believes that everyone, regardless of their diagnosis or abilities, has the right to experience a meaningful life free from barriers and stigma. And that only by working together to create sustainable solutions, can individuals, families, professionals and communities ensure that supports, services and policies are responsive and effective for all. As a facilitator, she brings her knowledge of adult education and learning principles to provide an engaging, practical and interactive workshop experience.
Best Western Chocolate Lake Halifax, Halifax NS
250 St Margaret's Bay Rd, Halifax, NS B3N 1J4, Canada
Halifax NS
B3N 1J4
Get Directions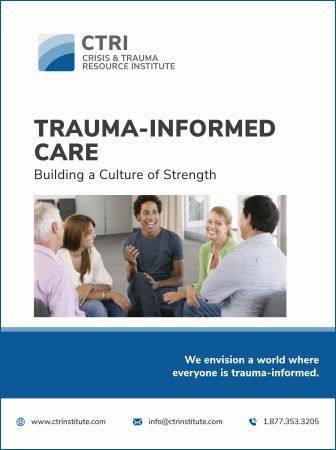 Receive Email Updates
Sign up for our Newsletter to receive your free e-manual