Private Training
Social-Emotional Learning
1 day
About this Workshop
Social and emotional skills form the basis for wellness in all areas of a person's life. The process through which children and adults acquire the ability to recognize and use emotions to guide behaviours, social interactions, and decision-making is referred to as social-emotional learning or SEL. This workshop was developed to enhance the social-emotional skills of adults within a school environment so that they can more effectively model and teach SEL to their students. By focusing on building self-awareness and personal practices of SEL competencies, participants will be able to foster SEL in their school environment – whether they are administrators, teachers, or support staff. Participants will learn and apply practical, powerful strategies to enhance social and emotional competence within themselves and their students. This workshop illustrates a whole-school approach to SEL, and teaches simple, foundational elements that support SEL implementation.
Inquire about Training
Target Audience
This introductory to intermediate level workshop is intended for school personnel, childcare providers, and support workers in an educational environment.
Method of Delivery
Presentation, video, case study exercises, experiential practice, personal reflection, and small group discussions.
Learning Objectives
At the end of this workshop, participants should be able to:
Review the benefits and positive outcomes of using Social Emotional Learning (SEL) in the classroom
Consider SEL as a whole school approach for enhancing staff well-being and student achievement
Use practical strategies to increase social and emotional competence and resilience among school staff
Master helpful approaches to foster SEL in students and in the classroom
Topics Included
The Benefits of SEL
SEL Core Competencies
Developing Self Awareness and Management
Developing Social Awareness and Relational Skills
Learning Responsible Decision Making
Pillars of Effective SEL Implementation
Ways to Cultivate a Caring Connection
How to Help Students Connect and Contribute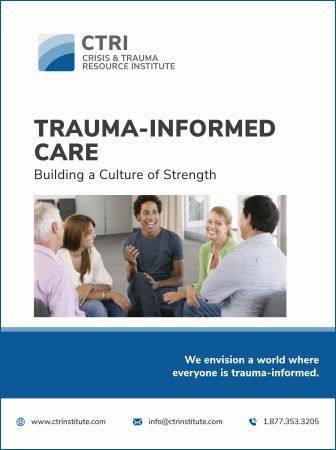 Receive Email Updates
Sign up for our Newsletter to receive your free e-manual