This program gives participants an opportunity to develop a set of competencies to effectively support people who have experienced trauma.
Customized certificate programs are offered online or on-location, right in your community or organization – either over a period of two consecutive weeks, or scheduled at various times throughout the year.
Elective workshops:
Elective workshops, chosen in consultation with CTRI, make up the additional hours of training you need to reach 60 hours. Suggested elective workshops to complete this certificate are: Crisis Response Planning, Suicide Intervention Skills, and Walking with Grief. You can find all our available workshop topics here.
*There are additional workshops that meet the requirements of the Certificate in Trauma Counselling and Support. Please speak to us about customizing the program to fit your needs.
How it Works
Contact one of our training coordinators to receive a proposal. We'll help you choose the best content and trainers for your group. We'll also discuss the timelines and other logistics of running the program.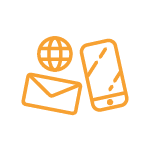 Contact a Training Coordinator

Elliot Grisdale
Training Coordinator
[email protected]
204-452-9199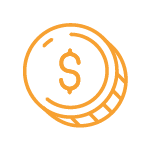 Fees

Cost varies depending on location. You will receive an estimate with your proposal.