This program gives participants an opportunity to develop a set of competencies to effectively support individuals struggling with their mental health
Counsellors working with anxiety, depression, and addictions may find themselves at a loss as to where to begin, since these difficulties are often interrelated. Along with these difficulties, there can also be challenges and barriers in facilitating change. This program offers an understanding of these mental health issues, the change process, and strategies for overcoming roadblocks in therapy. Participants will learn skills for brief focused counselling, harm reduction, and motivational interviewing, all of which are effective tools for working with complex mental health concerns.
How it Works
Customized certificate programs are offered online or on-location, right in your community or organization – either over a period of two consecutive weeks, or scheduled at various times throughout the year.
Contact one of our training coordinators to receive a proposal. We'll help you choose the best content and trainers for your group. We'll also discuss the timelines and other logistics of running the program.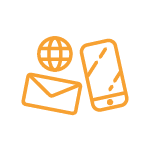 Contact a Training Coordinator

Elliot Grisdale
Training Coordinator
[email protected]
204-452-9199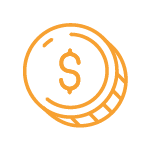 Fees

Cost varies depending on location. You will receive an estimate with your proposal.